A year ago, I made a bit of a promise to myself.  This was a promise that I'd made a few years in a row, but had the gumption to actually see it through.  Things were going to change.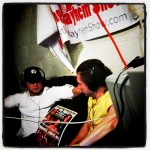 Sorgatron Media
I had three aspects for my little Podcasting venture that started so long ago with the Wrestling Mayhem Show.  Reach out into video (with the help of BoinxTV and a newly purchased Macbook Pro).  Diversify and create new shows to compliment the lineup.  Join forces with others whose expertise filled in my blanks.  This started with a new show with a former radio personality that…didn't work out so well.  I heard of this rule that if you make 10 episodes, you're not going to fade away so easily.  We imploded after nine.  Not to be discouraged, I took the lessons to roll into Music Funtime Show, which is something different in pushing music and not being a live to tape situation like my usual shows.  It garnered a few really fun interviews, including MC Frontalot and the entire Kottonmouth Kings, and grew as we added my old friend Josh Drespling's Kingdom Extreme content.  The second venture was a bit of kismet when I was talking about a tech show with Rob de la Cretaz, and he had AwesomeCast.com in his back pocket.  This show has been a missing piece for me.  After all of these years in the community thanks to Podcamp and such, we've had a tremendous variety of personalities.  It's been great to showcase why we love our group and have talks about technology, the internet, and so on from a different angle.  Then, somehow, I finally convinced Chachi do do his own video blog.  This was partly due to the personality factor, as well as a chance to take on another sort of format inspired by Revision3's Penn Point.  Now, rolling into 2011, we have sronger plans, and some semblance of a team to make this thing happen, and some great events.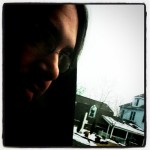 Work
The enemy of a healthy career outlook is complacency.  The aforementioned Podcasting had been my outlet for this complacency.  This was where I finally had a breakthrough.  I had some side work I'd been doing for PennFuture and shooting for Digital Horizons.  Finally, I found something that looked like a solid opportunity when I answered a Craigslist ad for some social media help for Dr. Chaudhary and S'eclairer.  This was the perfect chance to shake things up.  Through some negotiation, I found myself working at my old job of over five years for three days a week, a day at this new place.  This on top of all of the work with wrestling, high school football, and other random shoots, I haven't been busier, or more happy about it, in ages.
Inspiration
I started hitting up a few audiobooks about a year ago.  I've been inspired by entrepreneurs, and have followed a lot of success stories of entrepreneurs.  In particular, Gary Vaynerchuck's "Crush It" and "Rework" buy the guys at 37Signals really demonstrated some of the mentality and take no prisoners (yet grounding yourself) attitude that it takes, and sparked some new ideas.  This combined with a few particular friends that have a similar spark really pushed me this year.