This week was packed to the gils with guests, which oddly, all surrounded wrestling at some juncture.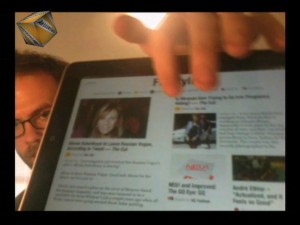 AwesomeCast 9: Amateur Photogenics
This week's show, we welcomed back Chris Maverick, who joined us previously on Wrestling Mayhem to talk about his Cosmic Hellcats comic.  Aside from his participation in wrestling and writing, I knew him as an accomplished photographer, and figured he would be a good pairing for Rob to talk geek about photography and it's access these days.  It was a great conversation that I unfortunately had to tune out of momentarily to handle some tech stuff, but I don't think they needed me once they got going.
Also, you almost saw grown men cry as Rob attempted to make this a 3D podcast by throwing his iPad at the camera.  Lesson?  Don't use the Dodo Case…
Wrestling Mayhem Show 229: Dreamachine
Mav stayed on to join us for a return to WMS. Good thing since we had a dissappearance due to sickness.  Mav is an impressive fan of the product and set some discussions straight about stuff like the ECW copyright question.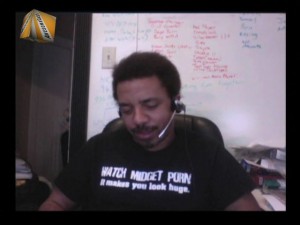 Joe Dombrowski, who I've spent far too much time in a car with in recent months, joined us in what is hoping to become an annual appearance to talk about PWO Wrestlution 3 up there in Cleveland.  It's always great talking to Joe.  He's had some fortune to get involved with Ring of Honor, and genuinely loves the industry, regardless of the weird crap he's seen.
All around, I've loved the variety of configurations on this show lately.  Random appearances by Doc Remedy and Mayhem Missie in studio, bringing viewers like Hotwheelz and Rizz, and this week a wrestler in Mav, to the conversation keeps it fresh, and we don't hear the same opinion week in and week out (except mine, of course).
Finally, we had a chance to have a live interview for this week.  I was worried about turning into a rerun show with my old WPAJ Interviews.  Lukas from Relic was a great talk.  Looks like more to come!
Technically, we started a new process for editing.  I had never actively worked my iMac in the office into any of this process, since there wasn't much use for multitasking for just WMS.  Now that I have a couple shows to process Soundtrack Pro's Noise Reduce and Final Cut renders