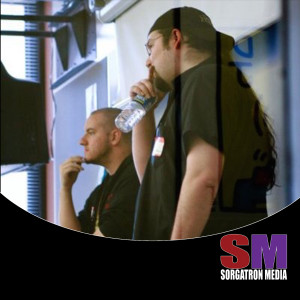 LB and The Sorg are back again with our weekly call.  This week, we talk about our outlets, including why Sorg loves going to ICP shows and the Gathering of the Juggalos, LB's weekly Dungeons & Dragons gatherings, the state of Podcasts and watching them live including Does This Hold Up and Welcome to Night Vale, what's on LB's playlist, and we take a look at our poll for our outro catch phrase!
You can subscribe on iTunes, Stitcher and Spreaker!
This week, we want help with our opening introduction.  Tells us what you think. Join the poll here!