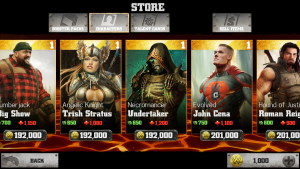 WWE Immortals has been unleashed on iPhone/iPad users! We take a look at first impressions, the comparisons to it's obvious predecessor in Injustice for mobile from Netherrealm Studios (the Mortal Kombat people!), why isn't this a 2K Game, and this latest trend of WWE characterizations.
What are you playing on mobile?  Higher end action games like this, or the simpler kind?
MP3 Download
Follow "Good Morning" on Spreaker, 
iTunes
 or 
TalkShoe
, or subscribe to EVERYTHING Podcast on 
iTunes
 or 
Stitcher
.