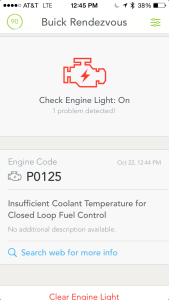 A year ago, I was one of the early people that purchased Automatic for my car, a device that connects your older car with an app on my iPhone (also available for Android).  A year later, a service light came on.  This is it's story…
You can snag one at automatic.com.
MP3 Download
Follow "Good Morning" on iTunes or TalkShoe, or subscribe to EVERYTHING Podcast on iTunes or Stitcher.