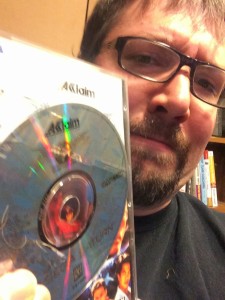 This past weekend, I played video games for 24 hours in the studio with my friends from InsertCointoBegin.com!  It was the first time I participated on the gaming side for one of these, despite streaming Chachi Plays for 4 years!
Check out more about Extra Life, including recaps at www.InsertCointoBegin.com and you can STILL donate to our page on Extra Life for St Vincent's Children's in Erie, PA!
MP3 Downloads
Follow "Good Morning" on iTunes or TalkShoe, or subscribe to EVERYTHING Podcast on iTunes or Stitcher.