Another year, another Chachi Plays!  I'm hoping that's what I get to say for a few years now.
Last weekend, my bud Chachi sat for another 24 hours playing video games for a good cause at the Toonseum.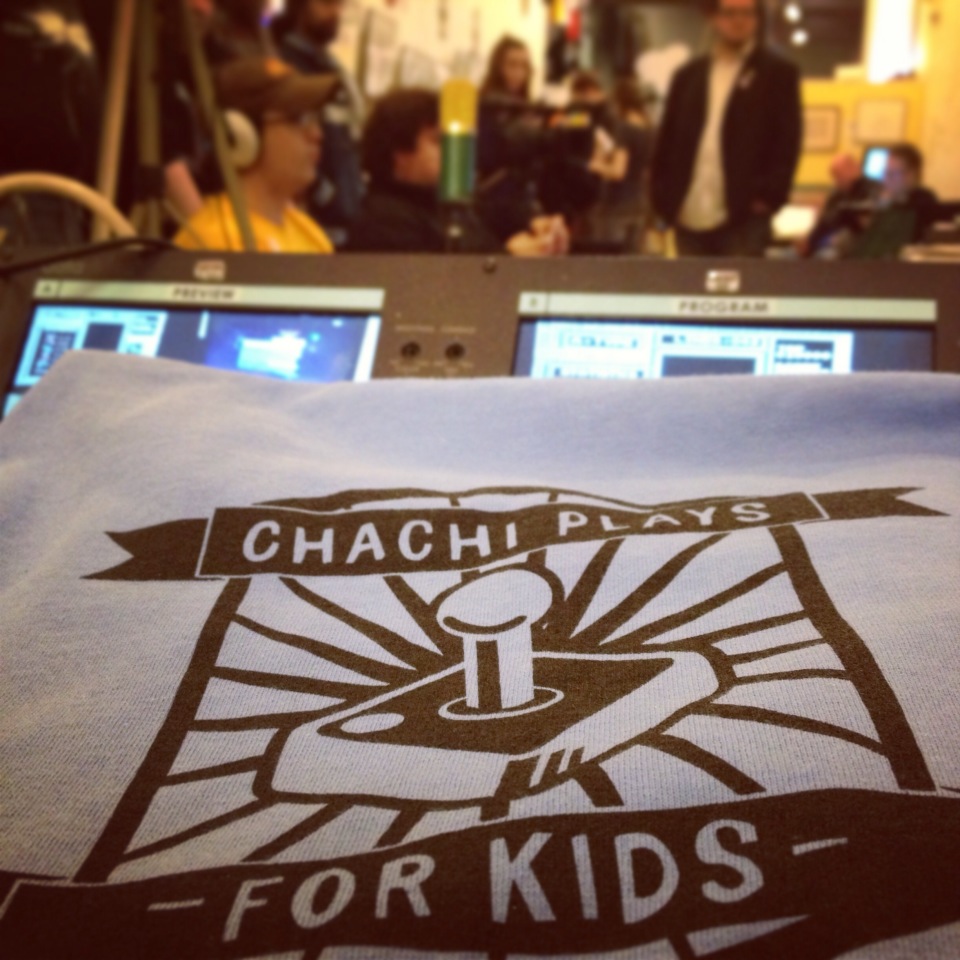 Once again, the power of social media was compelling.  I had said in front of City Counsel when Chachi received a proclamation for the first year's Chachi Plays that this was a testament to what can be done with it.  This year, we collectively raised $10,000 in the course of Chachi Plays for programs for kids since it's inception.
Throughout the year, Chachi is continually among the most active person I see on Twitter.  People know who he is, for better and worse. Whether he realizes it or not, he's building a brand for himself and the equity that goes along with it.  The best part is, that's him.  It's not a calculated or planned.  Chachi plays in public  And come January and February, he harnesses that good will for this.  And it's amazing.
The other thing that I enjoy was seeing everyone just enjoy being around games.  An obscene amount of games.  The expansion of tournaments, organized by Chris, were a huge success, and largely competitive.  It brought people in and out throughout the 24 hours, helping to keep things lively, especially in that home stretch through Saturday afternoon.