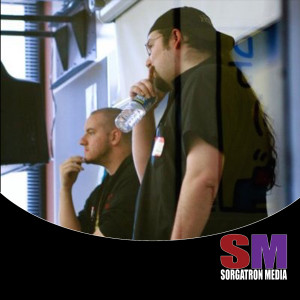 This week Will discusses taking the new lady to meet the parents, Batman v Superman and other amazing San Diego Comic Con news and trailers, and Sorg discusses his awesome run of wrestling shows he's spectating this weekend, how important it is to be a fan out loud, and more.
If you're a fan, be a fan out loud.  You don't know how much it means to that creator.
What is making you happy? Email us at powerhour@sorgatronmedia.com !
You can subscribe on iTunes,Stitcher and Spreaker!
The Power Hour is a casual conversation with long time Podcast friends Will Rutherford (Panel Riot, Wrestling Mayhem Show) and Michael Sorg (Sorgatron Media) as they discuss what's good in the world.