From the Sorgatron Media Creators Newsletter List for April 21, 2016.  You can Subscribe to it here or read the archive!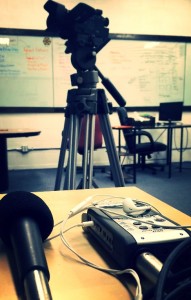 The numbers can get you down.  There's a perspective when you publish your Podcast, Youtube Video, or Blog that if you're not making a million hits, you're not making it.
Who is your audience?  Are you simply trying to get a wide spread of eyeballs or ears to get the content out there, or is there a purpose?  For one client, it's been to establish a brand and generate supplemental material for a counseling practice.  Another simply wants to inform they're already substantial audience that logistically can't really grow (but has a pretty good 3-4 year turnover).
When you're making content in the same space, you don't necessarily have to look at the Joe Rogans and Leo Laportes of the platform as your bar of success.
Last year at Podcamp Pittsburgh X, there was a wonderful session we didn't get out much (partially because some of the technical issues during it) from Chris Brogan where he mentioned how he was over Twitter because it doesn't make him money.  IF you had 5000 listeners to your Podcast, what does that accomplish.  But if you have 300 listeners that now are buying your high dollar service, or becoming a more educated attendee to your event.  That is your value.
Well, maybe not yours. But you have to figure that out.
What do you want me to cover in future newsletters?  Let me know here!