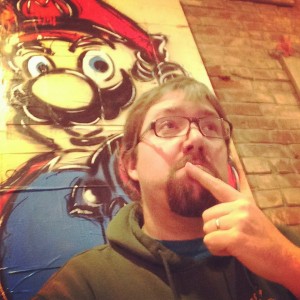 From the Sorgatron Media Creators Newsletter List.  You can Subscribe to it here!
For years, I've been doing a newsletter here in several forms.  I wanted to start this list after Podcamp Pittsburgh 8 to support the creators and the creatives out there, and show the projects we're working on around Sorgatron Media.
It fell by the wayside as things got busy, and I'm seeing more and more the need to split things up.
I have some plans and hopes for this list, but for now, I want to showcase my favorite stuff from the week!  We create over 6 hours of content every week!  Not all of it is for everybody.  So I want to show off the best of what we've done, and talk about the behind the scenes a bit more, or point you to some of the neat things that are coming up.
I hope to grow this into something cool, like we've done with so many shows around the network. I will also be sharing events coming up for education, because I love talking about what we're doing and inspiring others.  It's why I love being a part of Podcamp Pittsburgh every year!
So stick around, check stuff out. Share it.  And give me feedback!  What do you want to see from this?