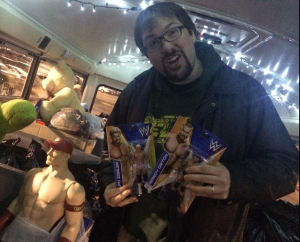 Last night, I made my yearly round to visit Mikey and Big Bob at Stuff A Bus.  They were being visited at the time by the Steel City Ghostbusters with their Ecto 1 and the classic DeLorean from Back to the Future!   We're all big kids and need to retain our sense of play.  Is that why we still love the things we did when we were kids?
How to you retain your sense of play in an adult world?
MP3 Download
Follow "Good Morning" on iTunes or TalkShoe, or subscribe to EVERYTHING Podcast on iTunes or Stitcher.