As my venture down the uncabled has gone on, I've seen a few methods in watching video.  Sometimes companies want you to come to their site over something like Hulu or itunes.  Sometimes they have to figure out themselves.  Sometimes, it doesn't work out so well.
Commercials. One big mistake is the generalness of the online content's advertising.  Advertising is all about talking to an audience and delivering your message.  GameTrailers is a perfect, and easy, example of talking to your niche.  Video game commercials often precede video game content.  Spike TV, you would think, would be just as easy.  I often watch my TNA Impact episodes via their website.  Each commercial break, I'm hammered with commercials for Febreeze and Tide.  Every commercial break.  With little variation.  When I'm watching an hour and 45 minute program, this can wear on your nerves.  Or remind you you don't have clean underwear and need to do the laundry.  Seems like a major fail for a "Men's Network".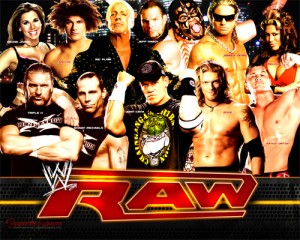 Incomplete. There are a few interesting omissions from television on the web.  For instance, we have been lucky to enjoy just about everything on network that we watch except for every Law & Order show.  Series' that run on NBC and USA, which both release about everything else to Hulu.  I've been a click away from getting the iTunes season pass on a few occasions.  The same with WWE's Monday Night RAW.  While I enjoy the live broadcast, there is no legal option to watch the series online, aside from clips.  Upon some discussions, I could see even a small subscription fee to get a live stream of the show, maybe with a $5 price tag, would be worth it to cable-detached wrestling fans.
Odd choices and Inconsistencies. WWE Smackdown has been great to watch after the broadcast on Hulu.  Mostly.  The first issue is something of a give and take.  We are treated with a "From the Vault" classic match from the show, but also add repetitive "don't try this at home" commercials throughout the broadcast, as well as edit out particular actions such as chair shots rail attacks, and pearl harbor jobs.  I know the shows are going TV-PG, but why leave these out of only the online version of this show.  (haven't seen similar cuts in ECW or Superstars yet).
It's nice to see the mainstream figuring it out, but there are certainly still some more growing pains before we'll all be ditching the cable box for good.
What has your online video experience like?  Have any pet peeves?  Anyone doing it right?