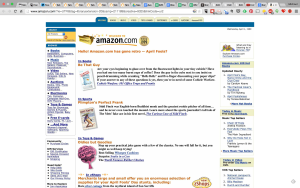 Today we take a look at the online phenomenon of April Fools.  Is it annoying, or a chance to be creative?
What are some good April Fools gags you're seeing this year?
Follow Basic Sorganomics on Youtube, Spreaker, iTunes, Stitcher or TalkShoe, or subscribe to the Sorgatron Media Master Feed on iTunes or Stitcher.