This week, I was elated to see that the GDK was released for Google Glass.  This meant TONS of new official Google Glass apps.
Until now, Google Glass seemed to be a lot of promise.  Many comments about people who have become Glass Explorers about the device not doing enough, or just a plain "now what?".  I have often said that the device is hard to deliver information as a starting point when interacting with services like Twitter or Google+.  It was always hard to find the "wow factor" stuff without having my tablet to show off GPS or dig into the panorama "Meet the Team" picture that tracks your head.
I hope to speak to the rest of the apps in future posts, but the most exciting thing I raced to try was Word Lens.  This app surfaced some time ago for the iPhone and promised, and mostly delivered, in being able to point you camera at foreign language text and translate on the fly.  Now this is in your face.
My neighborhood is becoming increasingly a Mexican-occupied area, and the stores on the main road are reflecting that.   My IGA a couple of blocks away has been populated with some purely Spanish labeled products, so I thought this was the perfect opportunity to try this new app.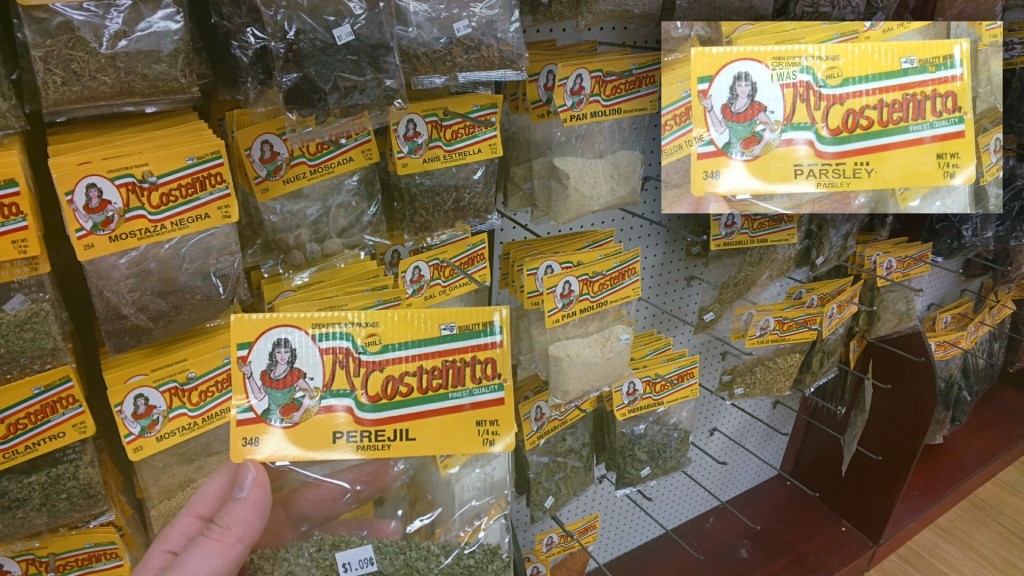 First was the spice rack that was just installed.  Now, I think this pairs both language versions of the product, but I still picked up this bag of "Perejil" and it translated correctly to Parsley.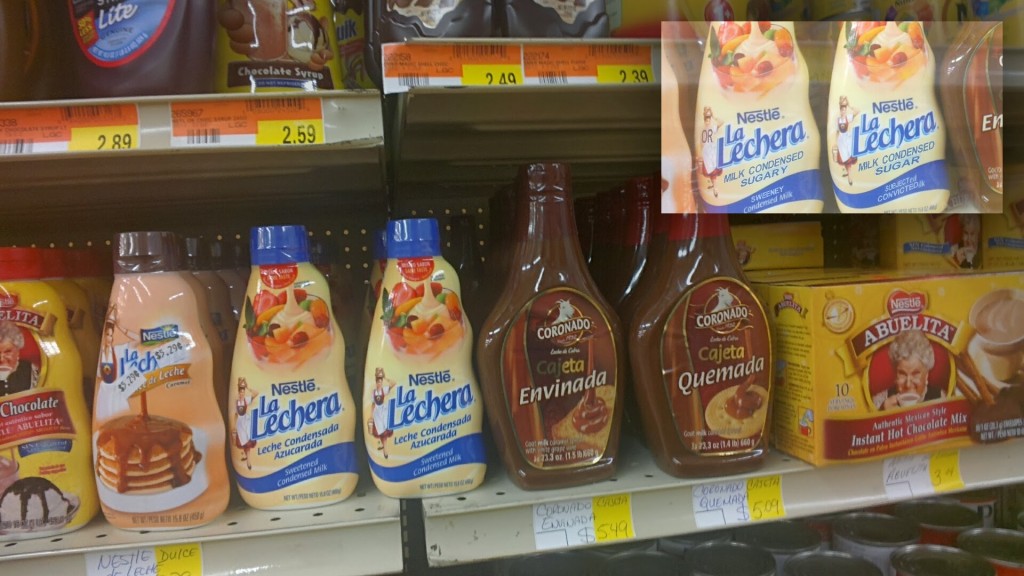 I had trouble when fonts were hard to read and odd angles.  I was amazed to find this bottle of "Leche Condensada Azucarada" to "Milk Condensed Sugary".  A quick Google Translate brings up "sweetened condensed milk".   So it's not perfect, but can still give you an idea.

You can jump directly to the Word Lens demo here.
I tested this live just hours after finding out about the app online on the AwesomeCast, again with ScreenCast on an Android Tablet coming in handy. In this case a danger sign. In the video you can see the idea of how to line the device up, which can be difficult as you either move your head to the object or sign, or bring a bag of parsley to a socially unacceptable closeness to your face.
The app translates not only Spanish, but also French, Italian, and Portuguese.
Altogether, thing brings together a little bit of the "gee whiz" of the Google Glass device with something that could be a little more practical.  I would love to visit more of the bodegas in the area, or even Montreal to see how much I can get around with the assistance of this app, and finally justifies this idea of a ready camera to those that don't agree with the "ease of photo/filming" I would argue otherwise.
What do you think?  Is this a step in the "useful" area for this device?  Is it gaining your interest?