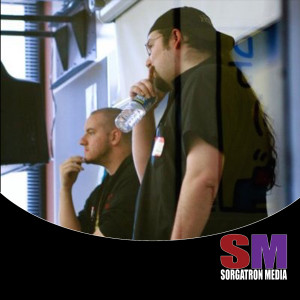 Our schedules are SUPER busy, so we got together on our usual lunch break and took a nice stroll and had a conversation along the river on the North Side of Pittsburgh.  Find out our thoughts on Chachi Plays for Kids, how exercising is making one of us feel good, changes to Panel Riot and more.  And we have a special guest!
What is making you happy? Email us at powerhour@sorgatronmedia.com !
You can subscribe on iTunes,Stitcher and Spreaker!
The Power Hour is a casual conversation with long time Podcast friends Will Rutherford (Panel Riot,Wrestling Mayhem Show) and Michael Sorg (Sorgatron Media) as they discuss what's good in the world.