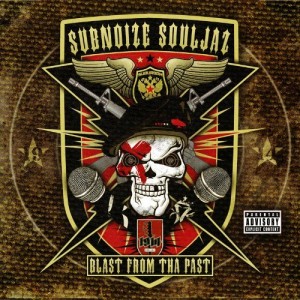 There are cover albums that you can scoff at.  Like maybe that KISS tribute albums that had Garth Brooks on it.  So it's a rare gift that we find someone do a classic rap cover album so admirably.
Kottonmouth Kings covering Paul Revere, Judge D on Momma Said Knock You Out, and Fuck the Police are great covers with updated beats and production that fully represent the original tracks and bring them to the 21st century.   It's interesting to see Sen Dog along with Daddy X on something the likes of Bring tha Noise considering he's been part of a rap classic or two in his days with Cypress Hill.
So long is you are a fan of the production of other Suburban Noize artists such as Big B, Judge D, Dirtball, and DGAF, you'll have no problem reliving the hip hop past with this album.  While I was a fan of "Droppin' Bombs", and this disc continues to deliver something more of a theme, rather than a collection of seemingly random tracks by the Suburban Noize roster.