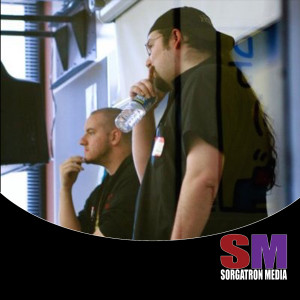 Sorg discusses his relief and looking back at the release of "The Legend of Virgil and his Traveling Merchandise Table", Will discusses his trip to the hospital and the positive side of what happened, how important it is to sit down and connect with friends over a salad bar, and we talk about time perception.
Special Snowflake.

No two Panic Attacks/Kidney Stones Causes are the same…
What is making you happy? Email us at powerhour@sorgatronmedia.com !
You can subscribe on iTunes,Stitcher and Spreaker!
The Power Hour is a casual conversation with long time Podcast friends Will Rutherford (Panel Riot,Wrestling Mayhem Show) and Michael Sorg (Sorgatron Media) as they discuss what's good in the world.