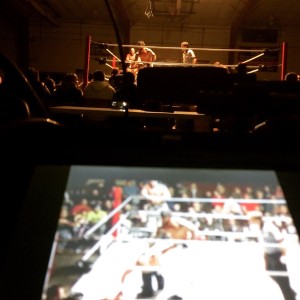 Today, I look back at the weekend's IWC Reloaded!  It's the first show under new owner Justin Plummer, where we pushed the envelope of my hardware to put this on.  Lights.  Cameras.  And my 2006 Windows XP Laptop running graphics.  Plus yet to be released footage of Tommy Dreamer vs Colin Delaney.
Are you watching any alternative to WWE RAW this week with the blizzard cancelation?
MP3 Download
Follow "Good Morning" on Youtube, Spreaker, iTunes or TalkShoe, or subscribe to the Sorgatron Media Master Feed on iTunes or Stitcher.