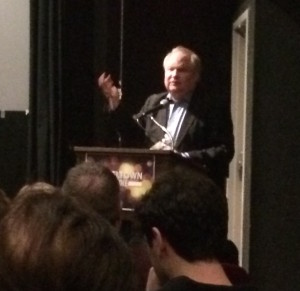 Last night I had the fortune to attend the Steeltown Indie Kickoff at Pittsburgh Filmmakers.  This is my step into checking out what the "film industry" is doing around town.  And the conversations that followed support why I love this town.
What surprising creative outlet are you finding in Pittsburgh, or wherever you are?  Be it theater, creating, or other.
MP3 Download
Follow "Good Morning" on Youtube, Spreaker, iTunes or TalkShoe, or subscribe to the Sorgatron Media Master Feed on iTunes or Stitcher.