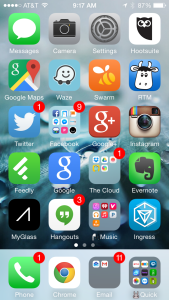 What's on my iPhone home screen?  How do I organize my day to day app use?  Full disclosure: I completely got the idea from Mac Power Users this week.
So what's on your home screen for iPhone or Android?
Follow "Good Morning" on iTunes or TalkShoe, or subscribe to EVERYTHING Podcast on iTunes or Stitcher.