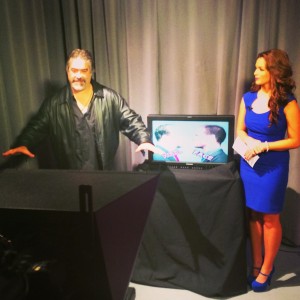 This week, I had a chance to tag along as a behind the scenes camera  for the pick up and Chair Shot Reality shoot with Vince Russo.  Russo is  a writer that has worked with WWF in it's famed "Attitude Era", for WCW, and TNA Wrestling.
Check out Vince Russo on Chair Shot Reality releasing all weekend.
Follow "Good Morning" on iTunes or TalkShoe, or subscribe to EVERYTHING Podcast on iTunes or Stitcher.