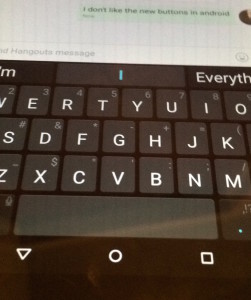 Android Lollipop is on my Nexus 7!  I've had a night with it and give my first thoughts on it in comparison to the recent changes in iOS, and thoughts on recommendations for those looking for Android tablets and phones.
Do you have Android Lollipop yet?  What are your thoughts?
Have anything to add to my thoughts on Android?  Leave a comment!
Follow "Good Morning" on iTunes or TalkShoe, or subscribe to EVERYTHING Podcast on iTunes or Stitcher.