For a while now, I've read stories of the Gamestop horror stories, and how their used video game reselling practices help no one but their company.  I've only recently took a look at this after some realizations that some features will degrade in this, but then something actually happened to directly bug me.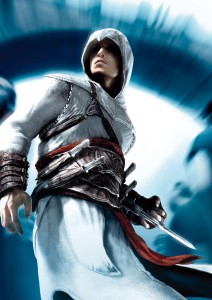 But before we get to that, what of these used game practices?  I've always been a fan of them for buying used games.  Every gift giving holiday, I'd go and get stacks of games for my nephew's original Xbox that last few years.  I've had a Game Informer subscription through them for ages.  I hardly used my 10% off card that it came with except for holidays, because I really just enjoyed the magazine, and still do.  It was the best of what I was missing when the old NextGen Mag closed down, and great reviews.  I've been aware for a good while about the markup in the games versus what they actually give you.  But the clincher has been two fold.  First, games like Guitar Hero allow you to import content into new versions via a code on the book.  I am not interested in buying a used copy to find out an exclusive code has already been used.  And it seems like this trend is only going to grow.  Aside from this, video game companies get no incentive from used game sales.  It's not a large factor, but in a time when good studios are being closed and cut back, I feel better directly supporting them.  Besides DRM issues, this industry isn't the RIAA in terms of ugliness.
But then there's a customer issue.  When you buy a game from the new shelf at a store, what do you expect?  A new, shrink wrapped, untainted copy, right?  That might not be the case with these guys.  There are two factors.  1.)  Gamestop opens a select number of copies for the shelves as display copies, storing away the game in their massive drawers.  2.) GameStop employees (and I do know a few.  This is no slight on you, just the company's practice) are seemingly permitted to lend out new releases.  It makes sense so they know what they're selling you on.  I'm sure they can't afford every new $60 release they push you to preorder.  But in either case, if there aren't enough shrink wrapped copies, you get a game that's been opened, and sometimes, actually used.  Just like if there's a used copy of Rock Band 2 with it's case and manual, or without either, it's the same damn price!  I watched for this.  We picked up Assassin's Creed 2 since it was on sale for nearly $20 off.  Good deal, right?  I watched like a hawk as a second fellow was asked to get our copy while we took care of our purchase.  I saw him go for the glass case, not the drawer to get our copy.  I felt we were in the clear.  I had noticed, but not thought about, seeing him put some sort of plastic on the case.  My first instinct was maybe it was some sort of sensor?  The game was in a bag before I knew it and handed off.  Get home.  Realize there's a price tag sticker on the box.  There's only one plastic sticker keeping it shut.  No label sticker on top.  No shrink wrap.  We open it to find mall scratches on the outside.
So, instead of going back to Gamestop, complaining to some poor employee that has no bearing on these policies, and disappointing my wife, once again, with a game (this was bought with a card when the copy of Rock Band 2 was scratched she got for Christmas) that I had to return, and maybe not have a new copy to replace it, I'm vowing never to visit Gamestop, or their online component, for my video game purchases.  If I want a video game, I'll hit up Walmart, Amazon, or best yet, the local stores like The Exchange or MIB Ninja in my neighborhood.  The latter two have better rates, and when a used game doesn't come with a manual, or has more wear and tear, the price will reflect that.
Gamestop.  You're off the Christmas card list…